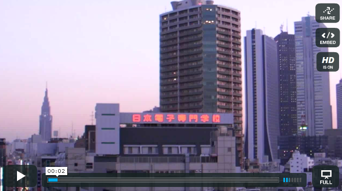 Xacti HD700 brings HD video to Jacked-in!

February 29, 2008: I own my first video camera. I have started a video blog. Keep an eye on it for lots of new videos showing typical daily life in Tokyo. VIDEO BLOG


Winter Holiday 2007/2008

Dec. 28th to Jan. 6th: I had about 12 days off for the winter holidays which I spent mostly on my bike during the day and watching movies at night. At the start, I went on a 2-day haikyo (abandoned building) with a couple friends up in Gunma prefecture. More on that part of the holidays soon. For now, dig the video. CYCLING || HAIKYO VIDEO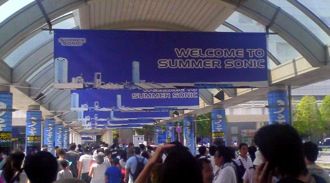 Summer Sonic Concert 2007 Tokyo

August 11, 2007: This is an all weekend concert event happening concurrently on 6 stages. I went on only the Saturday of the event, but that was more than enough as I saw 7 bands, and rocked out from 11am until 9:30pm! I saw OK Go, The Editors, The Goo Goo Dolls, MxPx, Dinosaur Jr., Avril Lavigne and the Black Eyed Peas. READ || PHOTOS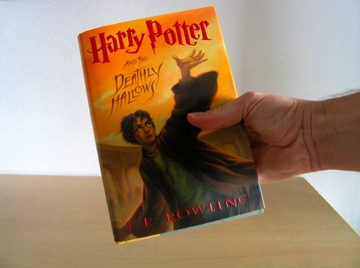 Deathly Hallows has been read!!!! -- SPOILERS

July 23, 2007: At approximately 9:10pm tonight I finished reading Harry Potter and the Deathly Hallows. I am in the process of creating a site of the entire experience. Deathly Hallows Experience: SITE || JOURNAL (spoilers) || PHOTOS || PRE-READING THOUGHTS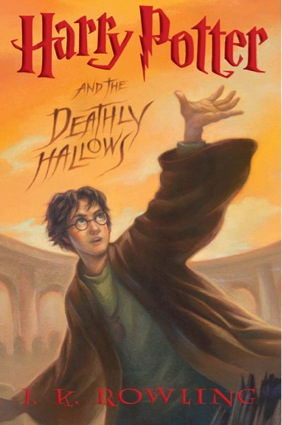 Harry Potter & the Deathly Hallows Release

July 21, 2007: The last great genre event of my lifetime . . . .

From Saturday July 21st to Tuesday July 24th I will be totally jacked-out, doing nothing but reading the final Harry Potter book. Having completed my 3.5 month re-read of all existing Harry Potter books last week, I am taking this week to contemplate how will Harry get the final 4 (or 3?) Horcruxes, is Snape ultimately good or bad, and will Harry himself live or die? I already have my invitation to a special 8am event at Kinokuniyo Book Store here in Tokyo to pick up my copy of the book . . . . MY PREDICTIONS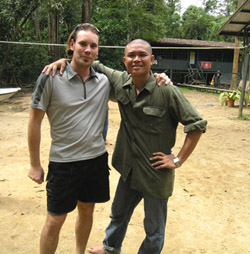 Borneo & Singapore Vacation Adventure

Borneo/Singapore: From April 26th to May 14th I took my first trip in SE ASIA in 5 years. I hiked 10km through wild jungle, got bit by a leech, met a wild orangutan, sat in therain in a 100 million year old rainforest, and much more. READ || PHOTOS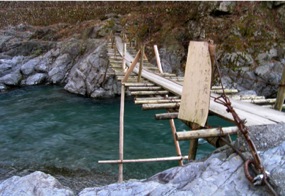 Ootama Walking mini-adventure

Okutama, Tokyo, Japan: On a beautiful, mild late January Saturday I headed west to walk along the Tama River and see what adventure I could find on a hastily planned excursion. READ MORE || VIDEO

Noboribetsu, Hokkaido, Japan: A student of mine took me with his family to Hokkaido for four days over the New Year's holidays. I explored Hell Valley, waded in a sulphur creek and climbed rocky coasts. Read: Day 1 || Day 2 || New Year's Eve || Day 3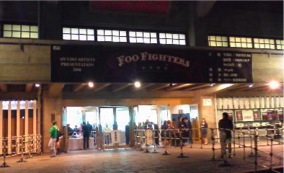 The Foo Fighters play Tokyo!!!

Kudanshita, Tokyo, Japan: This was my second time seeing The Foo Fighters. Dave and company put on a crowd pleasing show. Having only secured a floor ticket at the gate, I was finally ready to rock out......read more


Sangenjaya, Tokyo, Japan: One of my students is an indie film and music video director. He offered me a small part in his latest indie film project about a Radish Detective......read more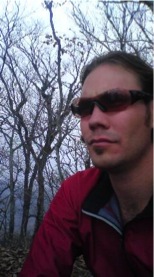 Return to hiking at Takigo-yama

Yamanashi Prefecture, Japan: I made my fourth ascent of Takigo-yama, a 1600m tall mountain that is one of the 15 best places to view Mt. Fuji from, but . . . . read more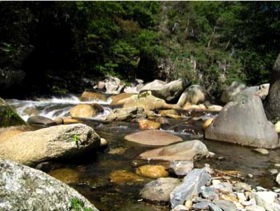 Kofu City & Shosenkyo Gorge

Yamanashi Prefecture, Japan: I took a solo trip almost on a whim to what is considered the most beautiful gorge in Japan. It was my first ever solo overnight trip since I moved to Japan. Day 01 || Day 02


Izu Peninsula, Japan: My Canadian friend Mike and I took a 2-day road trip down to Izu, about 200km southwest of Tokyo. It was a very beautiful place I didn't think could exist so close to the Metropolis. I drove all the way down to Shimoda along a winding cliffside ocean view road. Photos ||

Futakotamagawa, Japan: Our local group of ultimate players organized our own small HAT tourney with 4 teams and 30 total players. It was a great success for the first ever tourney. The next one is already scheduled for the end of August. Video

Tajima, Hyogo Prefecture, Japan: Although for some of us, like me, it was our 3rd time at this tourney, it was the debut of team "IKU," the team name I chose. It is a Japanese word with two meanings, one is "to go" and the other is, ummm....we split into two teams with Iku Twice, the team I was on, taking 2nd place! Photos || Video


Enoshima Beach: I played in an ultimate frisbee tournament on the weekend of May 20th & 21st. After losing our first 3 games, we came back strong to take 7th place (out of 32) and win the "D pool." Photos || Video ||

Canadian Mike, UK Mike, and I went to Showa Kinen Koen in Tachikawa for an afternoon of frisbee golf. Photos || Video ||

I spent a Saturday afternoon walking around this Tokyo garden in search of ume (plum) blossoms. Story & Photos

THE LATEST


SUBSCRIBE to Jacked-in via RSS




The empty promises in the palace of excess
We never stopped to face our past
The glory of rock n' roll
You gave both your heart and soul
Just to hang out with the band
Oh, yeah

Suicide girls
Suicide girls
Stay by my side tonight
Stay by my side tonight



from

"Palace of Excess"

by

Ash
Published from the desk of Jason J. Collin.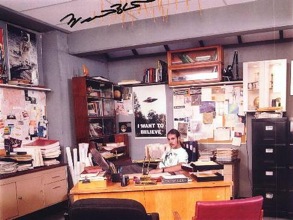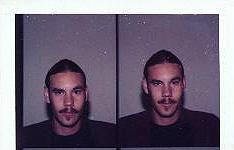 Wanted by the Claremont Library for fraud




Times this site has been hit:




This site last updated on March 31, 2k8